Bachelor of Fine Arts in Musical Theatre
Combining the focus and rigor of a conservatory with the academic breadth and depth of a major public research university, an SMTD Musical Theatre education is a transformative experience. The Musical Theatre curriculum is robust and interrogative. By investigating the musical theatre canon, students explore the many aspects of the art form that are integral to the training while innovating to ensure our students are adapting to an ever-changing creative field.
Musical Theatre alumni are accomplished professionals and passionately committed to the Department. Graduates routinely return to Ann Arbor to work with current students and a robust alumni family provides incomparable support and connections in New York City and beyond.
The Bachelor of Fine Arts in Musical Theatre requires a minimum of 124 credits: coursework is 75% within SMTD and 25% within the liberal arts.
SMTD coursework to include:
Musical Theatre (first year introduction, performance, musical theatre history)
Theatre (acting, theatre history, technical theatre)
Dance (ballet, tap, musical theatre styles; jazz, hip hop, modern electives)
Private voice lessons
Music Theory
Piano
Liberal Arts coursework to include:
Freshman Writing
Upper-level writing
Foreign language or tested proficiency
History
Academic electives from across the U-M
Race & Ethnicity
Silent Advisor
Degree requirements and term-by-term layout for current students.
Performance Opportunities
Michigan offers extraordinary performance opportunities. Revues, Broadway musicals, operettas, new and experimental works — all of these are part of the daily life of a Musical Theatre student.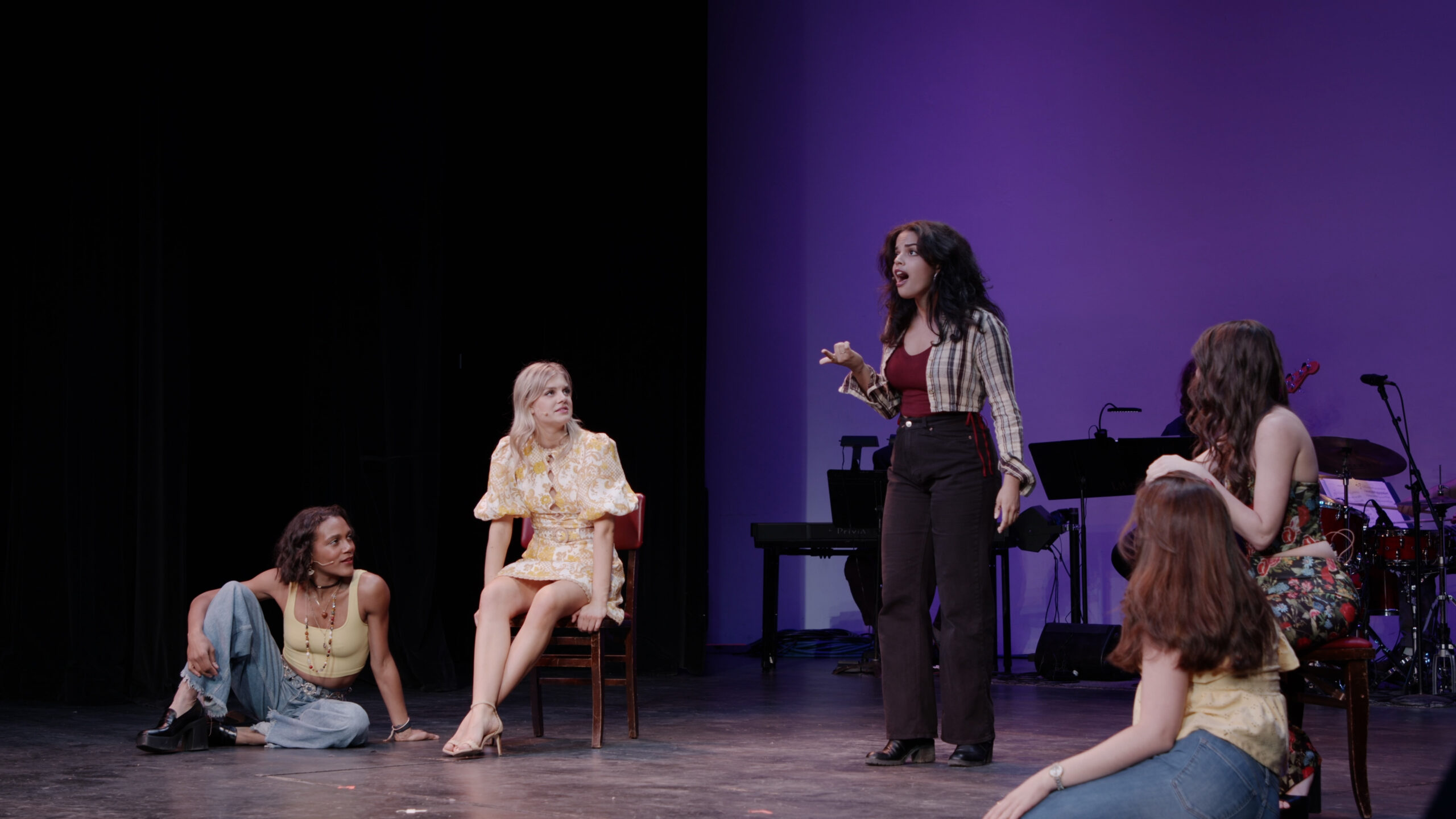 Senior Showcase
Senior Showcase

The annual Senior Showcase is an unforgettable revue featuring the wide range of talent of the Musical Theatre Department's graduating seniors. An essential element in launching students into their professional careers, the Showcase previews in Ann Arbor before making its way to New York where it is performed for agents and casting directors.