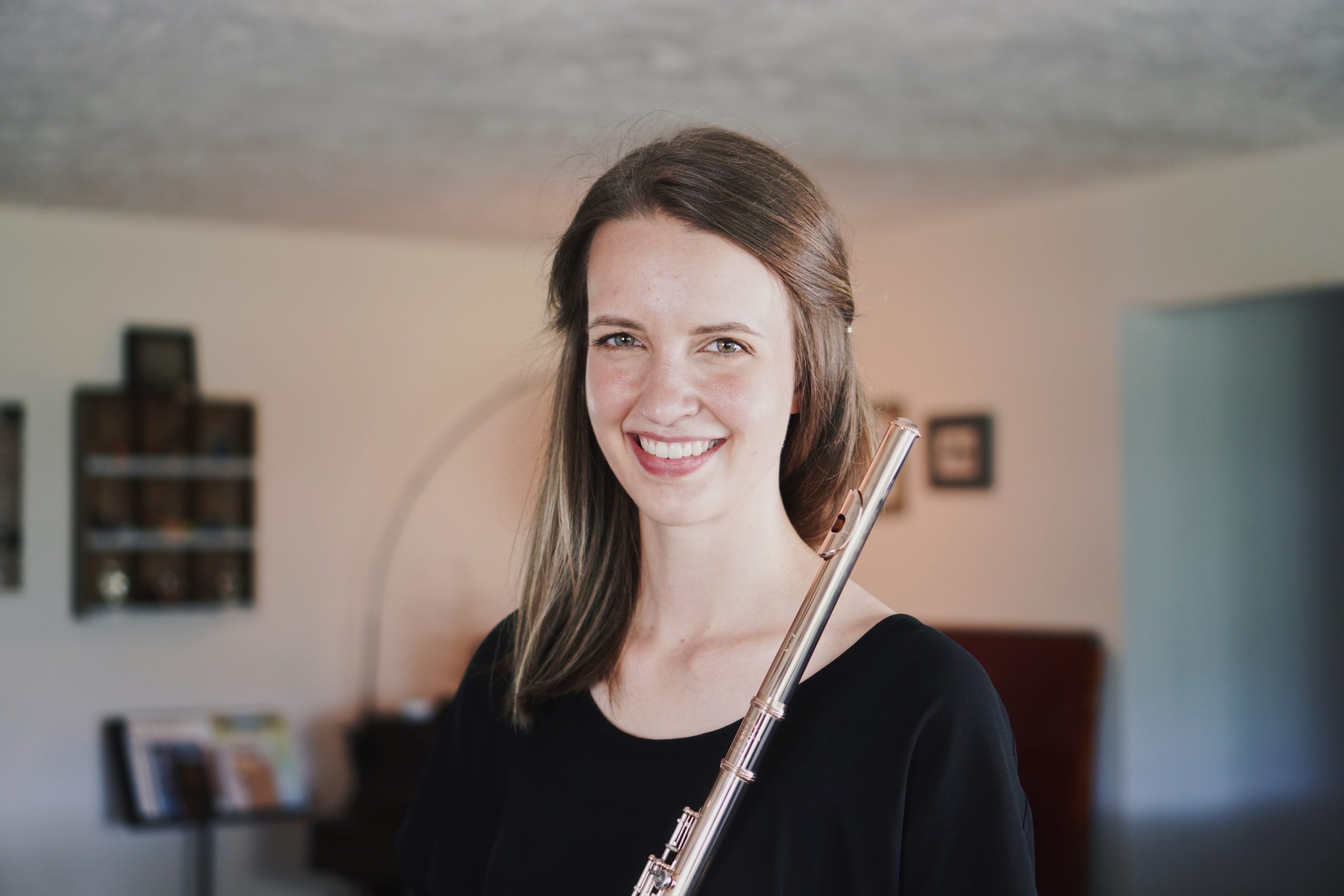 Kelli Daugherty, a rising senior in flute performance and music theory, was named the 2020 Presser Undergraduate Scholar Award recipient by the Theodore Presser Foundation. Through the generosity of the Presser Foundation, this award is given annually to an SMTD student for their musical and academic merit. Daugherty, who studies flute under Professor Amy Porter, will be awarded a $4,000 cash prize to advance her musical studies.
"I feel humbled and privileged to be the recipient of this year's Presser Scholar Award," said Daugherty. "My studies in flute performance and music theory have by no means been easy, but they have also been invigorating and enriching."
A native of Jackson, Michigan, Daugherty began her studies with Professor Porter during her junior year of high school. Since coming to SMTD, Daugherty has played with the University Philharmonia Orchestra for five of the past six semesters. Additionally, she has also performed with the Concert Band, University Symphony Orchestra, U-M Early Music Ensemble, and the Raucous Wind Quintet.
After Daugherty's first semester at SMTD—and at the encouragement of her music theory professors—she officially added a music theory degree to her performance studies last year. She has also received various performance and academic-based scholarships. Daugherty has been a James B. Angell Scholar throughout her time at Michigan and she received the William J. Branstrom Freshman Prize in 2018.
"Kelli has been a model student and Blue Flute citizen at Michigan, and she always has a shining smile and positive attitude when we work together," said Professor Porter. "She has been there, standing up for others in the school, being truly supportive, and always making us laugh. I am so proud to be her advisor and flute teacher."
Outside of her musical and academic studies, Daugherty serves as the president of Campus H.O.P.E., a student organization, and has worked for SMTD's Information Desk and U-M Recreational Sports.
"I am thankful to SMTD, my professors, particularly Prof. Amy Porter, as well as my family, friends, and church for the countless opportunities I've received during my undergraduate studies here at Michigan," said Daugherty. "They made this achievement possible."