The SMTD Department of Dance will present two concerts in April featuring students pursuing the bachelor of fine arts (BFA) in Dance.
The senior concert is an important requirement of the BFA dance degree, giving each student valuable experience with the multiple components that go into producing a show. Each senior is involved with choreography, making both a solo they will perform and a group dance performed by others. The choreographers select music and choose costumes to complete their dances. The seniors are also active on the production side. They are arranged in groups, and each group is tasked to collaboratively design their concert, work that includes deciding upon a theme and concert title, writing a press release, creating their poster and program, and more.
Two groups of seniors will each perform their full program on three dates as they prepare to graduate this term. Tickets for these concerts are free and available at the door starting one hour before show time.
The heartstrings BFA dance concert will take place at the Dance Performance Studio Theatre (1040-Dance, 1000 Baits Dr.) on April 6, April 7, and April 8, 2023. Shows begin at 8:00pm. The concert features choreography and performance by graduating seniors Jamie Meyer, Nana Otaka, Nina Sciré, and August Jade.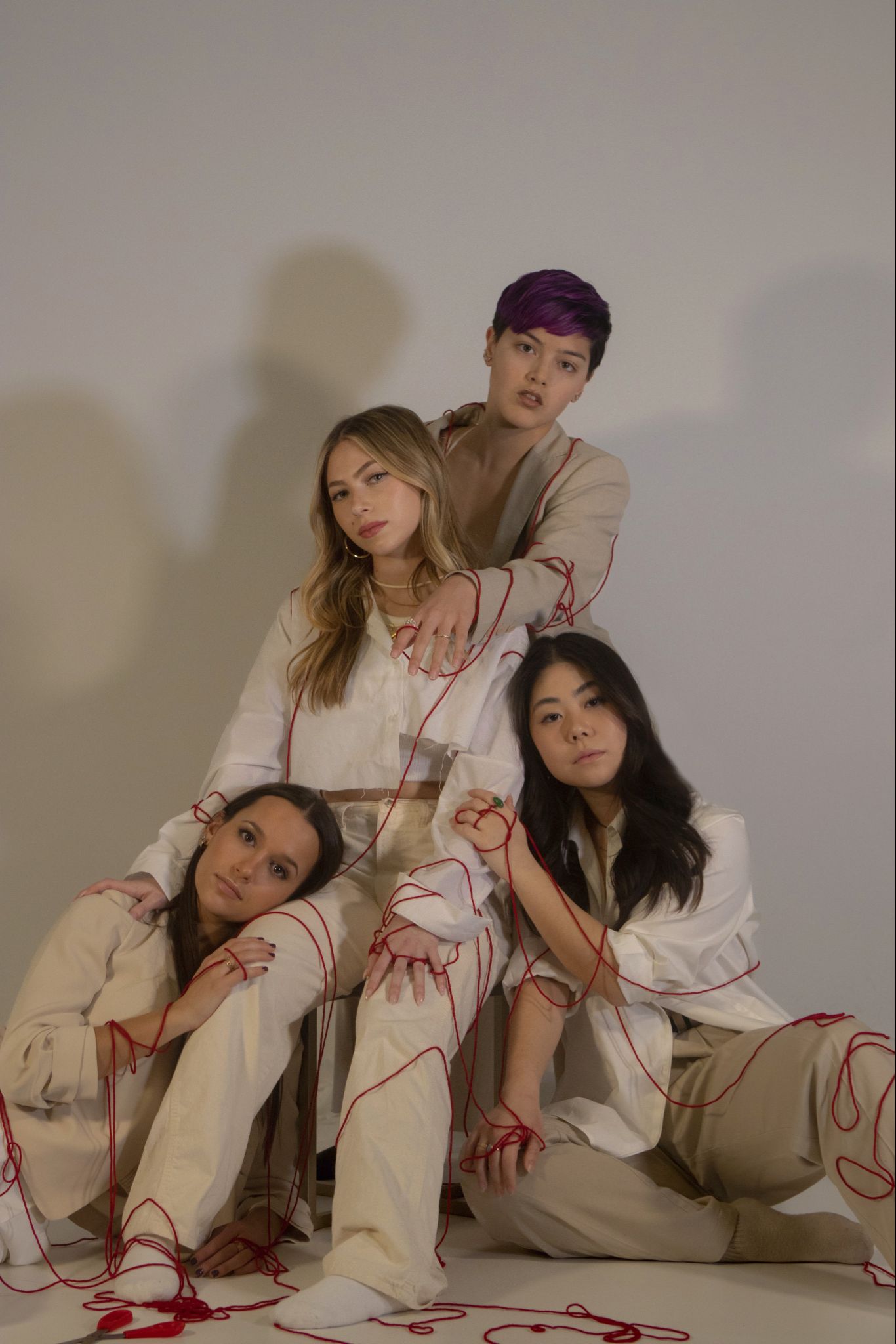 Jamie Meyer's contemporary choreography is contrasted with well-known music from the '70s and '80s, creating her multidimensional dance, What Goes Around Comes Around. Meyer's solo draws on her love of dance and film, intertwining the two while exploring moments of self-discovery.
Nana Otaka's group choreography takes an interdisciplinary approach to investigate the psyche and its intrinsic connection to our environment. Through this work, she comments on the challenges individuals face as a result of disparities in privilege that ultimately shape the trajectory of one's life. Otaka's solo, 天国への手紙 (Tengoku e no Tegami), contends with the grief, regret, and longing felt in the absence of someone who has passed.
Nina Sciré's Sonder investigates the network of relationships that a person builds in their lifetime and considers how each has a unique course and lifespan. The work explores the definition of "sonder" and attempts to physically represent the connections between humans by creating patterns and pathways within the space. Sciré layers poetry into her solo to generate dynamic, rhythm-driven movement.
August Jade's work, Letters to Her, derives from Jade's personal experience with trauma as well as from the testimonies of the cast of dancers. The group segment, "Out of Line," examines the early stages of trauma response, navigating shock, anger, depression, and isolation. The solo segment, "It's Just a Room; It's Just a …," follows Jade through the later stages of trauma, beginning in the depths of complex post-traumatic stress disorder, searching through the accompanying nightmares, frustration, and burnout, and eventually resolving in release from the demons tying Jade to their past.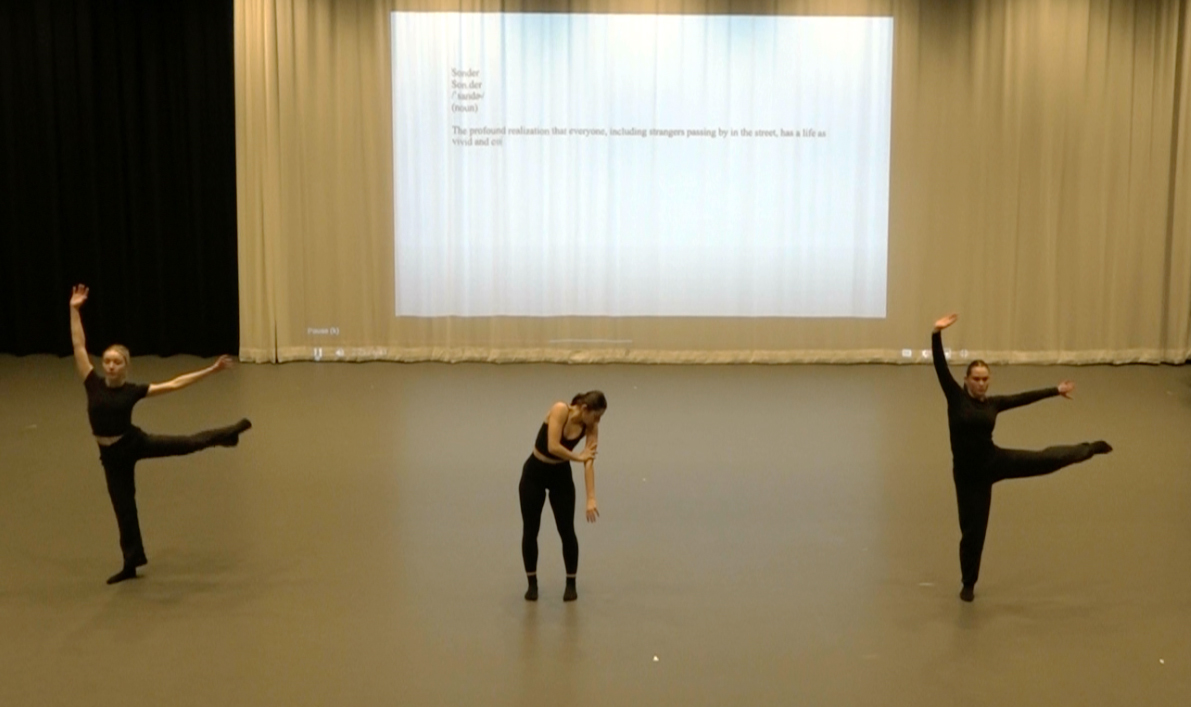 Studio work on Sonder, choreographed by senior Nina Sciré.
The BFA dance concert Without Saying will be performed on April 13, April 14, and April 15, 2023. Shows begin at 8:00pm at the Dance Performance Studio Theatre (1040-Dance, 1000 Baits Dr.). The concert features choreography and performance by Chloe Chandler, Chloe Chodorow, Madi Hofe, Alissa Rebagliati, and Ariel Vidrio.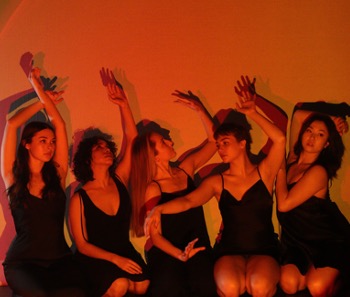 Chloe Chandler's solo, The Ground is Speaking, is about a lonely character who has been overcome with feelings of isolation, causing effects such as hallucination and dependency. Her group dance, As We Bloom, is an exploration of nostalgia and childhood and looks at the perspectives people have at different stages in their lives.
Chloe Chodorow's Collective Effervescence explores the concept of the self through an interdisciplinary work that incorporates projections, dance, and animation. The work centers on the philosophy that the self is impermanent and constantly evolving. Chodorow's solo, 红线 (Red String of Fate), deals with the theme of transracial adoption and the complexity that comes with that identity.
Madi Hofe's group work, Spill the Milk, examines relationships and their evolutions throughout our lifetimes. It addresses the everlasting nature of the way people touch our lives while also acknowledging their inevitable lack of permanence. Examining the same themes, Hofe's solo explores these effects on the individual.
In Summer Remains, Alissa Rebagliati combines film work and live performance to explore feelings of isolation as well as the comfort and healing found in certain spaces. Rebagliati's group work, Distract, dives into relationships and how they support or distract you from your sense of self, values, and aspirations.
Both Ariel Vidrio's solo, In the Mourning, and group work, Forgetment Forms, are stories about loss and remembrance. Ariel and her cast practice routines of becoming and disappearing by building and taking down structures that exist within the body as well as on the exterior.
Learn more about the Bachelor of Fine Arts in Dance from the Department of Dance.