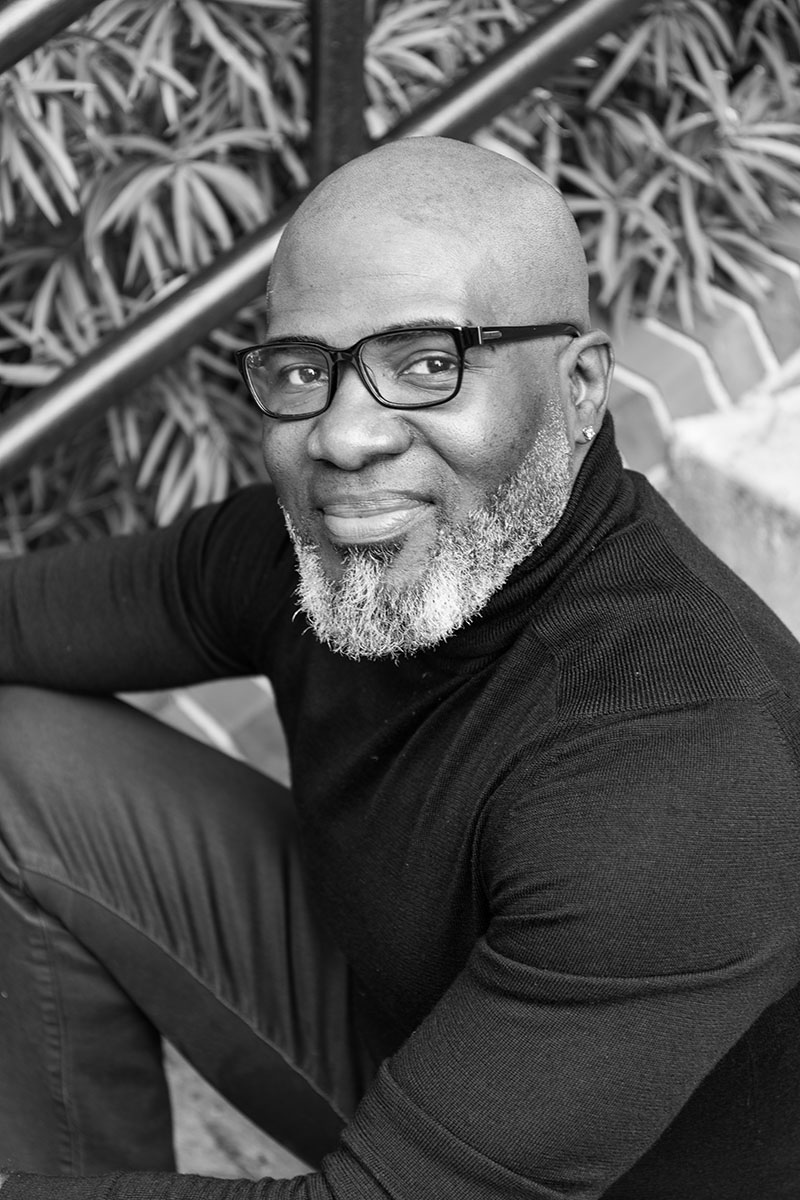 The University of Michigan School of Music, Theatre & Dance announces that Dr. Antonio C. Cuyler will join the faculty as professor of music in the Department of Entrepreneurship & Leadership in fall of 2022. He recently concluded a two-year visiting appointment at SMTD.  Cuyler served as director of the MA program and associate professor of arts administration in the Department of Art Education at Florida State University (FSU), where he became the first and only Black, Indigenous, or faculty of color (BIFOC) to earn promotion and tenure in the 74-year-old department's history.  
"I am grateful for and humbled by the invitation to join the outstanding community of students, staff, and faculty at SMTD," said Cuyler. "I especially appreciate how the school and university made me feel included and welcomed during my remote sabbatical, and while visiting throughout the last academic year."
 Cuyler earned a BM/ES in voice and foreign languages from Stetson University. He also earned an MA in arts administration and a PhD in art education with a major in arts administration from FSU. He brings a portfolio of diverse teaching experiences in arts leadership education to SMTD after holding faculty positions at Colorado State University (CSU), SUNY Purchase College, American University, and Savannah College of Art and Design (SCAD). His students hold leadership and managerial positions with the Arizona Opera, ArtsWave, Atlanta Symphony Orchestra, Joffrey Ballet, the Kennedy Center, National Centre for the Performing Arts in Beijing, National Museum of Wildlife Art, and the Repertory Theatre of St. Louis, among others.
Cuyler is internationally recognized for his research. The American Journal of Arts Management; Cultural Management: Science and Education; ENCATC Journal of Cultural Management and Policy; Grantmakers in the Arts (GIA) Reader; Grant Professionals Association Journal; Journal of Arts Management, Law, and Society; International Journal of Arts Management; and International Journal of Social, Political and Community Agendas in the Arts have published his research. In 2021, Routledge published his first solo-authored book, Access, Diversity, Equity and Inclusion in Cultural Organizations: Insights from the Careers of Executive Opera Managers of Color in the US. Last month, Palgrave Macmillan published his first edited volume, Arts Management, Cultural Policy, & the African Diaspora.
"We are absolutely thrilled to have this chance to welcome Dr. Cuyler to the School of Music, Theatre & Dance as part of the provost's Anti-Racism Hiring Initiative," shared Jonathan Kuuskoski, chair of the Department of Entrepreneurship and Leadership and director of SMTD's EXCEL Lab. "Dr. Cuyler is internationally recognized for his expertise and scholarship and brings a dynamic pedagogical approach that will elevate our capacity to train the arts leaders of tomorrow. His work has already made a significant impact on our school's culture, and his appointment to this new faculty role will dramatically push SMTD forward towards the leading edge of the related fields of arts management, leadership, entrepreneurship, and advocacy."
In 2020, after the murder of George Floyd, Cuyler founded Cuyler Consulting, LLC, a Black-owned arts consultancy that supports cultural organizations in maximizing their performance and community relevance through access, diversity, equity, and inclusion (ADEI). To date, his clients have included the Arts Council of Hillsborough County, Chorus America, the League of American Orchestras, and the Spencer Museum, among others. Outside of work, Cuyler enjoys acupuncture, astrology, float therapy, reiki, and yoga.