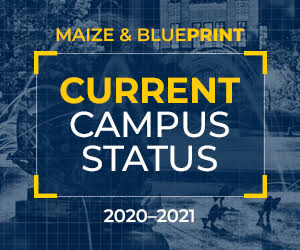 Alfredo Cabrera, a master's student in composition, has been named the 2020 winner of SMTD's Brehm Prize in Choral Composition for his work, Iridescent Porcelain. As part of the prize, Iridescent Porcelain will be performed by the U-M Chamber Choir during the 2020-21 concert season.
"Winning the Brehm Prize in Choral Composition is an incredible honor and the most fantastic way to bring to a close my first year at the University of Michigan," said Cabrera. "My work, Iridescent Porcelain, bridges my Venezuelan heritage and passion for social justice, and I am incredibly excited to hear it come to life this fall."
Iridescent Porcelain is an exploration of the relationship between Manuela Sáens and Simon Bolivar which serves as a metaphor for the deconstruction of colonial gender roles and gender stereotypes in the context of 21st century western society. The work is scored for SATB choir, four soloists, and piano four hands.
The Brehm Prize in Choral Composition was established to encourage the composition of choral works by SMTD students. William (BS '50, MS '52) and Delores Brehm have generously funded the prize since 2011.
"Alfredo Cabrera is an incredibly talented young composer, and we look forward to sharing his dramatic and poignant work with the STMD community and beyond," said Eugene Rogers, Director of Choirs and Associate Professor of Conducting, who oversees the competition. "I am so grateful to the Brehm family for making this award possible for students like Alfredo."
Learn more about the Brehm Prize in Choral Composition and past winners.