Voice at Michigan provides students with the opportunity and guidance to discover, explore, and develop their passions at a school with a famed tradition of producing world-class performers. The Department of Voice offers the intensity and rigor of a conservatory education at one of the nation's top public universities, providing an unequaled opportunity for talented and inquisitive singers to receive a full-faceted education. The program's intimate nature offers extraordinary access and support, students receive a foundation of individual training with distinguished resident faculty, and have the opportunity to work with many faculty members in addition to their studio teacher. Deeply committed to social justice and attracting, recruiting, and retaining students with wide-ranging backgrounds and identities, the department is championing diversification of repertoire and performance techniques, approaches to pedagogy, and amplifying traditionally under-represented voices. Programs are designed to offer the flexibility to explore a wide range of musical traditions, ample performance opportunities, and a curriculum designed for the 21st Century marketplace. SMTD is home to thriving communities in opera, new music, performance art technology, sacred music, chamber music, and more, offering tremendous opportunities for collaboration and exploration.
Department of Voice Sample Lesson Policy 
The Department of Voice continually strives to provide an inclusive and equitable application process to all students. Available faculty will provide a complimentary voice lesson or coaching, in person or virtual, to prospective students seeking to discover more about the study of voice at SMTD.
Code of Ethics

The Department of Voice recognizes that as voice teachers, coaches, conductors, and stage directors, the faculty and visiting guest artists set an example for our students of professional and ethical conduct. Accordingly, the Department offers
this code of ethics
, reflecting the collective perspective of the faculty.
Faculty
The Department of Voice boasts a seasoned and outstanding faculty, with a wealth of performance, teaching, and research experience. At Michigan, private study goes beyond a weekly appointment. Professors are accessible and involved mentors, deeply committed to their students' growth as individuals as well as musicians. The faculty's range of experience creates an incomparable in-house resource, while their commitment to teaching provides students with the foundation and real-world guidance needed to flourish in today's musical landscape.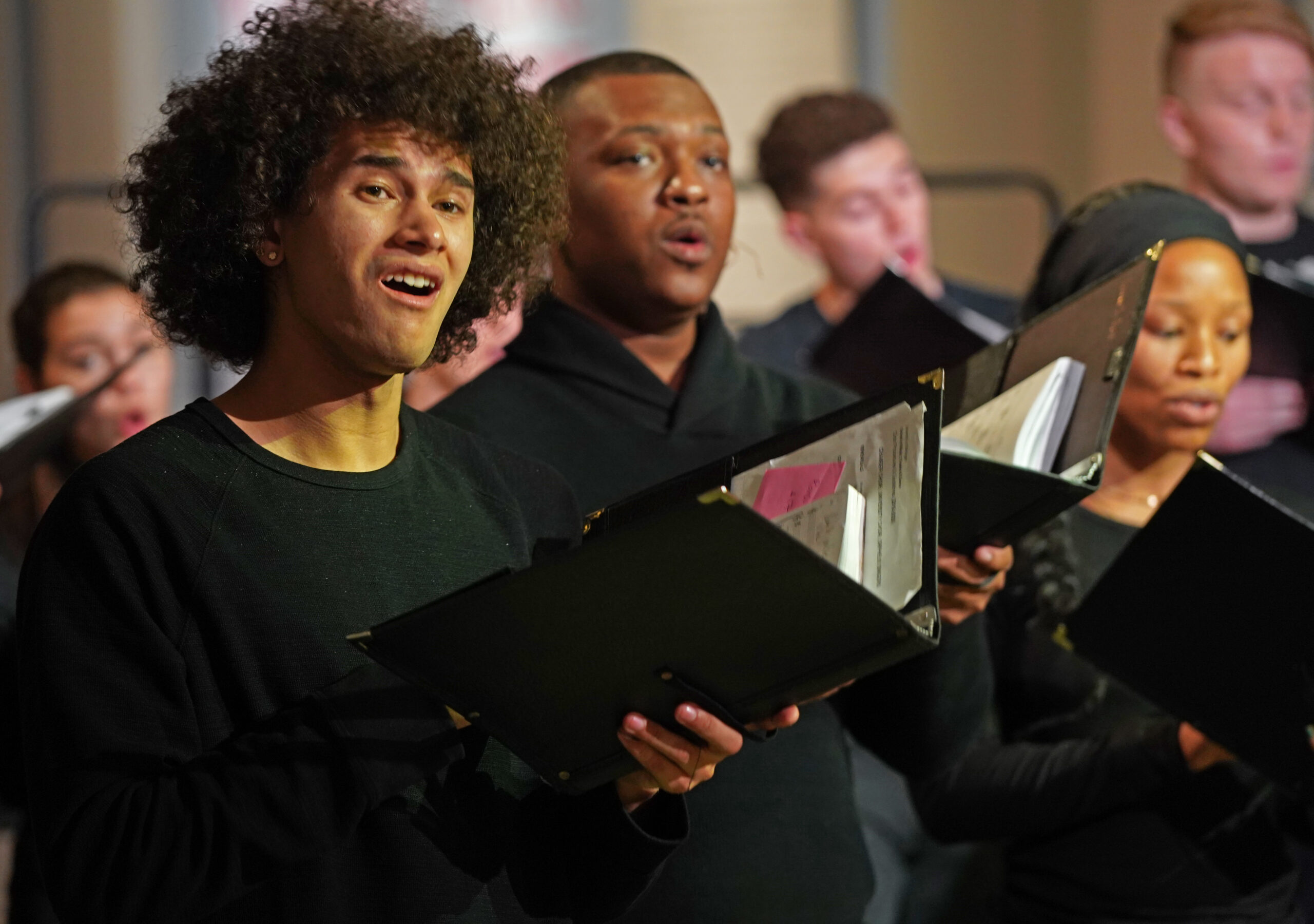 Undergraduate
Bachelor of Music
Bachelor of Musical Arts
Graduate
Master of Music
Specialist in Music
Doctor of Musical Arts
Performance Opportunities
From large ensembles in celebrated concert halls to chamber groups in intimate recital spaces, performance opportunities across all disciplines abound, with nearly 900 student performances each academic year. Whether your focus is on early, classical, or contemporary music, whether your passion is for jazz, electronic, or world music, there is an ensemble—or in many cases, multiple ensembles—to suit your interests, including specific opportunities for percussion, piano, and organ & carillon. For students in theatre & drama, musical theatre, dance, and opera, opportunities abound in both professionally produced and student-run presentations.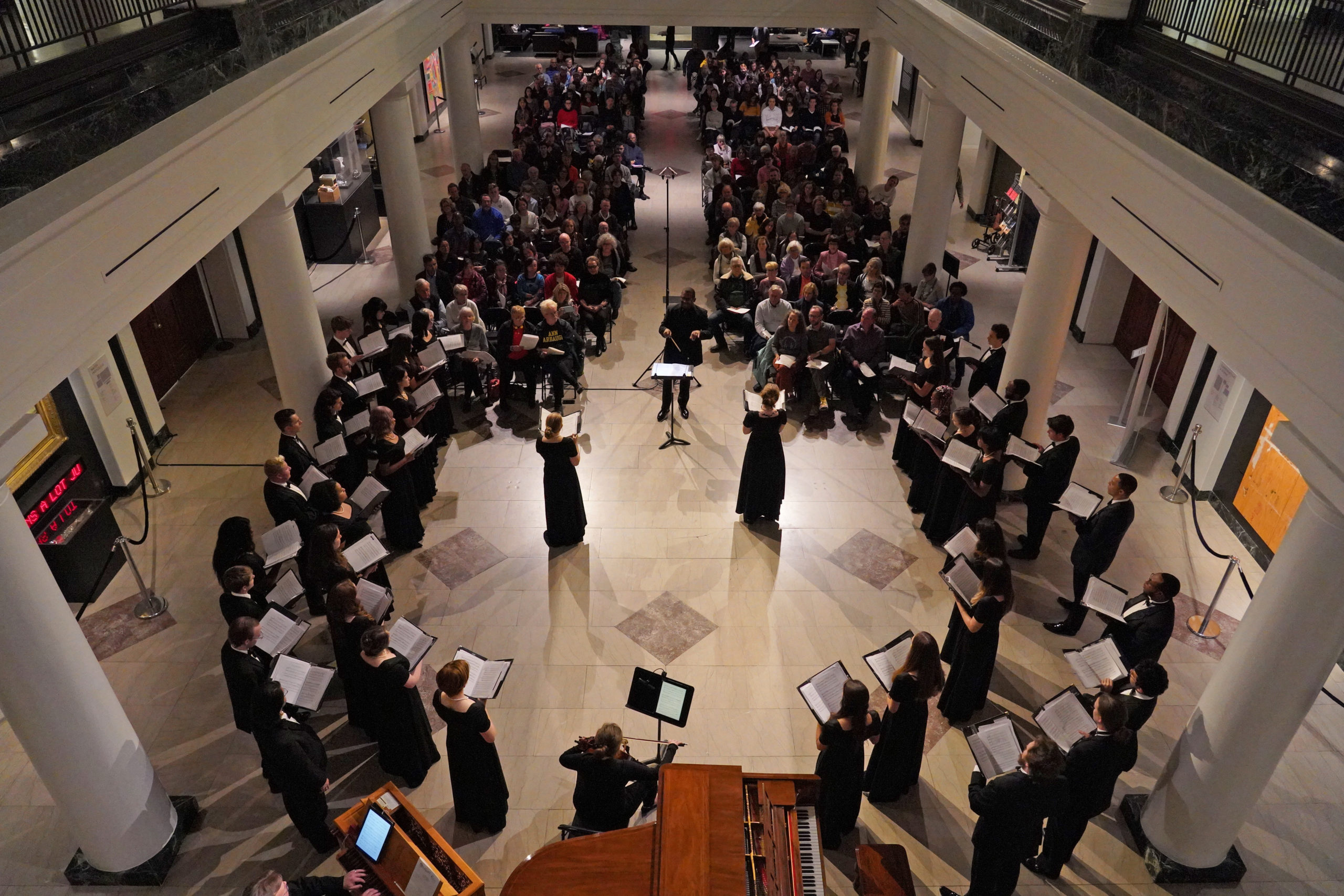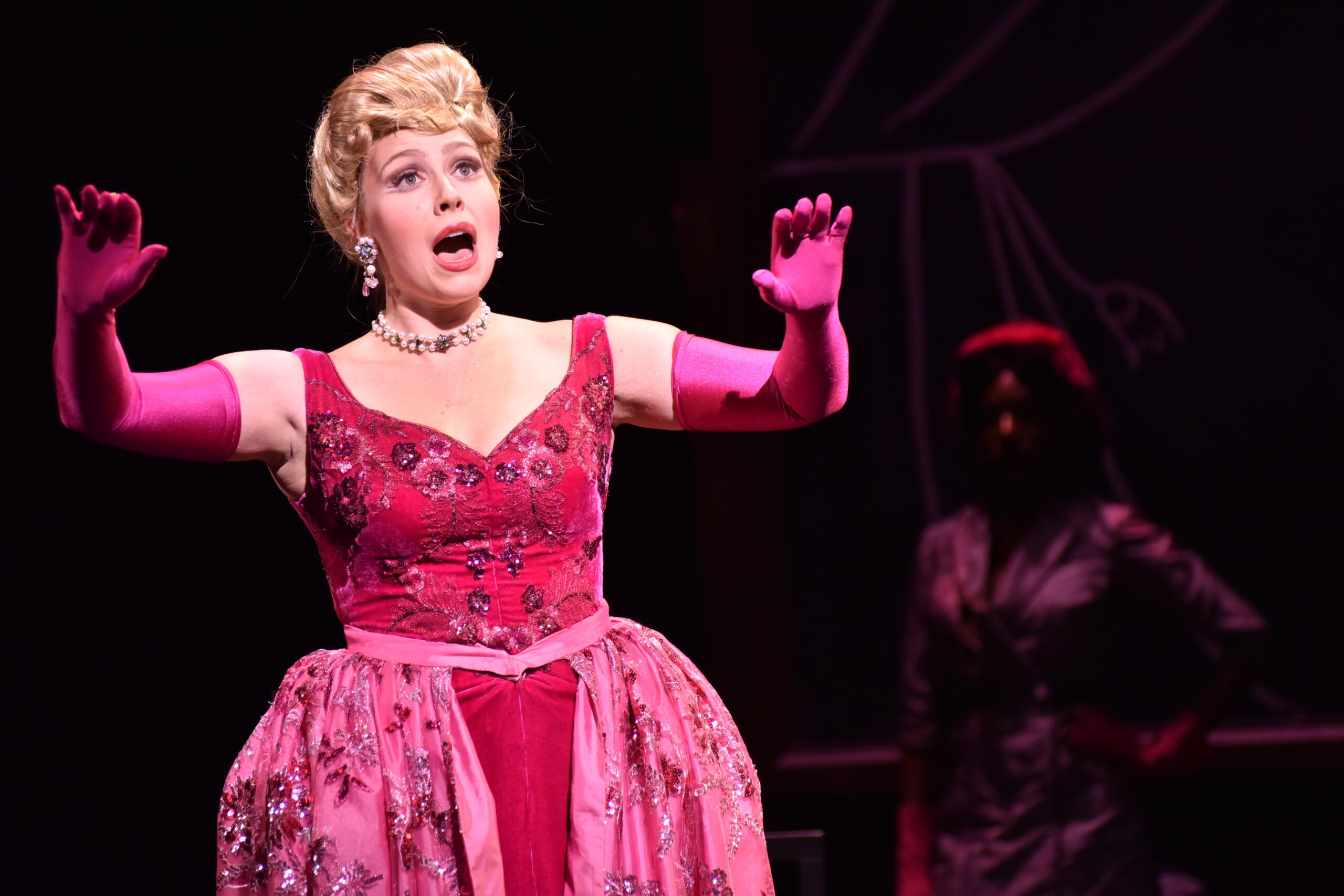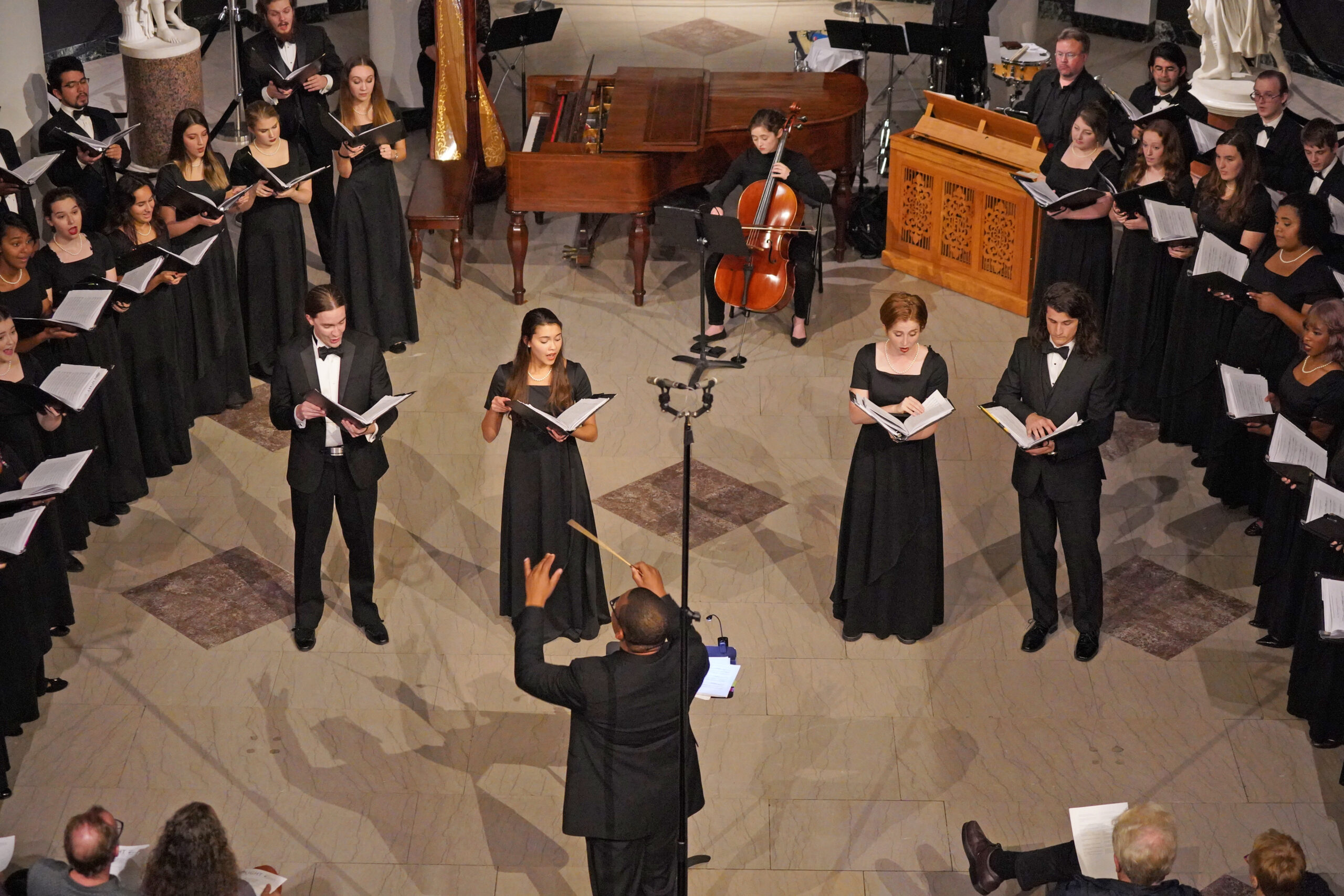 Show Your Support
Any gift to SMTD helps launch the next generation of artists, scholars, educators, and entrepreneurs who challenge and inspire the world.
You can support the Department of Voice with a contribution to:
Explore our Campus
Meet the people who make up this dynamic community.
Apply Now
Most applications for 2022-2023 are due by December 1 – check for exact dates on the appropriate admissions page below.
Program Costs, Financial Aid & Scholarships
Explore the many options available to make Michigan an affordable choice.