Michigan Youth Percussion Ensemble
The Michigan Youth Percussion Ensemble (MYPE) welcomes percussionists from across the region to work with U-M Percussion faculty and graduate students in engaging, percussion-ensemble repertoire. MYPE students will gain experience on a variety of percussion instruments, as well as performing twice a season in a variety of performance halls of the University of Michigan campus, including Hill Auditorium!
(9/27/23) Applications closed for MYE's 2023-2024 Season
We are no longer accepting applications for MYE's 2023-2024 Season. Check back in December 2023 for information on joining us for our 75th Annivesary Season in 2024-2025! 
Rehearsal Information
Time: Sundays, 7:00 – 8:30 PM
Location: Hankinson Rehearsal Hall
E. V. Moore Building
(U-M North Campus, 1100 Baits Dr, Ann Arbor, MI 48109)
Season Schedule
Click the button below for a the finalized 2023-2024 Season Schedule for the Michigan Youth Percussion Ensemble.
Faculty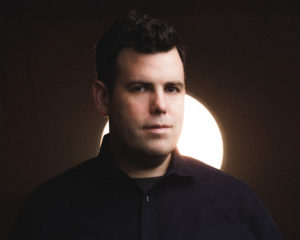 CO-DIRECTOR – DOUG PERKINS
Associate Professor of Music and Director of Percussion Studies
Doug Perkins is a percussionist, producer, and conductor declared a "percussion virtuoso" by the New York Times. He has appeared at venues of all types including Carnegie Hall and Lincoln Center to the Alaskan Tundra. Perkins premiered over 100 works and with such composers as David Lang, Paul Lansky, John Luther Adams, Tristan Perich, Christian Wolff, Sofia Gubaidulina, and Steve Reich. He founded So Percussion, the Meehan/ Perkins Duo, and performs regularly with Ensemble Signal, among others. Perkins' acclaimed recordings can be heard on the Bridge, Cantaloupe, Harmonia Mundi, New Focus, New World, and Nonesuch labels.
Perkins is Associate Professor of Percussion/ Director of Percussion at the University of Michigan. He previously taught at the Boston Conservatory at Berklee, Dartmouth College, and was Director of the Chosen Vale International Percussion Seminar and endorses Black Swamp Percussion, Pearl/ Adams, Remo, Vic Firth, and Zildjian instruments, sticks, and mallets.
---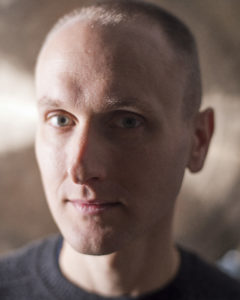 CO-DIRECTOR – IAN ANTONIO
Assistant Professor of Percussion
Percussionist Ian Antonio's breadth of experience – concertizing across four continents with a wide variety of chamber ensembles, orchestras, experimental rock bands, avant-garde theatre companies, and as a soloist, conductor, and educator – has led him to develop a unique sound and approach to both performing and teaching. Ian is a co-director of the Wet Ink Ensemble, a collective of composers, performers and improvisers dedicated to adventurous music-making. He is also a member of the percussion ensemble Talujon and a former founding member of the piano percussion quartet Yarn/Wire and Zs. His playing is frequently featured at prestigious venues across the globe, including Lincoln Center, Brooklyn Academy of Music, Edinburgh International Festival, Barbican Centre, and Shanghai Symphony Hall. Ian's recorded performances can be heard on over 50 albums released by the Nonesuch, Carrier, Kairos, Warp, Tzadik, and Unseen Worlds record labels, among many others.
Auditions | Eligibility
We are no longer acceptiong applications for MYE's 2023-2024 Season. Check back in

December 2023

for information on joining us for our 75th Anniversary Season in 2024-2025!
Audition / application requirements for our 2024-2025 Season will be posted in December. For sample requirements, please see below for our 2023-2024 audition / application requirements
2023-2024 MICHIGAN YOUTH PERCUSSION ENSEMBLE APPLICATION / AUDITION REQUIREMENTS
Complete the 2023-2024 Michigan Youth Ensembles Application via the button below.
Select your preferred audition time from the options listed on the application. Auditions for MYPE will be held

IN-PERSON

in the Earl V. Moore Music Buidling.
Pay the non-refundable $30 application fee. Fee waivers are available for those who qualify based on financial need (contact Engagement & Outreach Staff for more information).
Prepare specific audition materials based on your instrument for an in-person audition (e.g. rudiments, selected solo work of the student, pre-prepared excerpts selected by MYE faculty, and sight reading).
ELIGIBILITY
Students interested in the Michigan Youth Percussion Ensemble must be enrolled in grades 9 (nine) through 12 (twelve) for the 2023-2024 academic year.
For questions about applications, audition requirements, or the audition process, feel free to contact SMTD Engagement & Outreach Staff via email at smtd-youthandadult@umich.edu.
Tuition | Fees | Scholarships
Participant – $330.00
Non-refundable application fee – $30
A discounted tuition rate of $330.00 per additional ensemble is available for musicians who participate in multiple ensembles. This discount is applied to the ensemble of equal or lesser value.
NEED-BASED SCHOLARSHIP
A limited number of need-based scholarships are available to families with an Adjusted Gross Income (AGI) of $100,000 or under in the previous calendar year, or with special circumstances due to the pandemic. To be considered you must upload your financial aid materials by the application deadline as part of your application. This includes:
Monthly Expenses
Previous Year's Tax Return
Statement of Need
REFUND POLICY
Full refunds of MYE tuition are only available before the first regularly scheduled rehearsal of the current concert season. Those wishing to learn more about the MYE Refund Policy can do so by clicking here: SMTD Engagement and Outreach refund policy
Contact Us
email at smtd-youthandadult@umich.edu
phone at (734) 936-2660
The Engagement & Outreach Staff monitors emails / phone lines at the following times:
Monday – Friday, 9:30 A.M. – 4:00 P.M. EST