Amy E. Hughes
Professor of Theatre & Drama, Head of Theatre Studies
---
---
Bio
Dr. Amy E. Hughes (she/her), Professor and Head of Theatre Studies in the Department of Theatre & Drama, is a theatre historian whose research focuses on theatre and performance in the United States during the nineteenth century. Her interests and expertise include material and visual culture, disability studies, animal studies, digital humanities, documentary editing, and culturally responsive pedagogy (h/t Dr. Geneva Gay). A deep commitment to anti-oppressive ideals and practices infuses her scholarship, teaching, leadership, and service. She is a member of University of Michigan's Committee on Strategies and Tactics for Recruiting to Improve Diversity and Excellence (STRIDE), part of U-M's ADVANCE program.
Hughes's first book, Spectacles of Reform: Theater and Activism in Nineteenth-Century America (University of Michigan Press, 2012), explores how theatre producers and reformers harnessed the power of spectacle to promote or resist social change. The book received the 2013 Barnard Hewitt Award from the American Society for Theatre Research (ASTR). In 2018, University of Michigan Press published A Player and a Gentleman: The Diary of Harry Watkins, Nineteenth-Century US American Actor, a critical edition of the pre-Civil War diary of US actor-playwright-manager Harry Watkins (1825–94) coedited by Hughes and Naomi J. Stubbs. In collaboration with Scott D. Dexter, Chris Powell, and more than twenty undergraduate and graduate students, Hughes and Stubbs also created The Harry Watkins Diary: Digital Edition, an open-source, fully searchable transcription of the entire diary hosted by U-M Library Digital Collections. Hughes, Stubbs, Dexter, and Powell received the 2019 ATHE-ASTR Award for Excellence in Digital Theatre and Performance Scholarship. The Harry Watkins Diary Project also incorporates innovative forms of public engagement, including a Twitter feed (@WatkinsDiary) that tweets snippets of the diary every day. Hughes's current project, An Actor's Tale: Theater, Culture, and Everyday Life in Nineteenth-Century US America, which is under contract with University of Michigan Press, is an "alternative history" of nineteenth-century US theatre culture centered on workaday labor. Hughes is also developing a book-length study about changing views toward dogs during the 1800s, focusing on the transatlantic enthusiasm for "dog dramas" in England, France, and the United States.
As a teacher, Hughes believes in the transformative power of collaboration and bell hooks's "love ethic" to support students' intellectual, ethical, personal, and professional growth. Since joining the U-M faculty in 2019, she has been nominated twice for the MLK Spirit Award (North Campus Deans), which honors students, staff, and faculty "who exemplify the leadership and vision of Dr. Martin Luther King through their commitment to social justice, diversity, equity, and inclusion"; and once for the Golden Apple Award, the only student-administered award recognizing outstanding professors at the university. During her thirteen years on the faculty of Brooklyn College (CUNY), she received the Excellence in Teaching Award (2010), a Mrs. Giles Whiting Foundation Fellowship for Outstanding Teaching in the Humanities (2011), and BC Managers for the Arts's Outstanding Service Award (2014).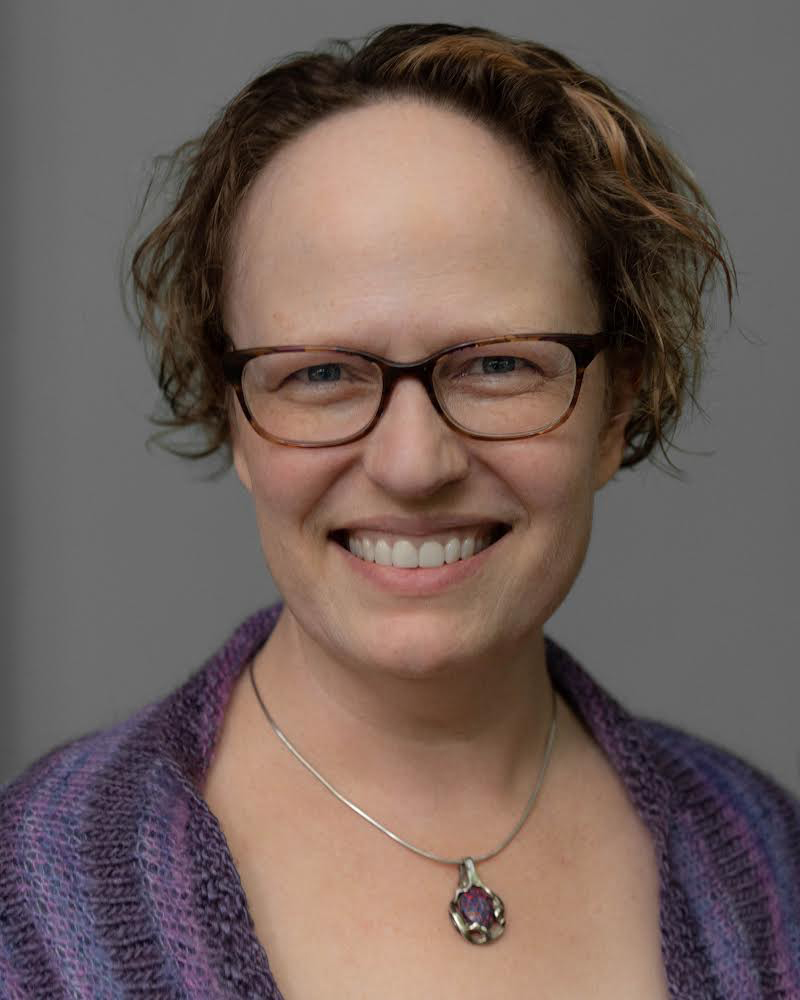 Education
PhD, Theatre, The Graduate Center, CUNY
MFA, Performing Arts Management, Brooklyn College, CUNY
BFA, Acting, New York University