Mental Health Resources
CAPS@SMTD provides an embedded Counseling and Psychological Services (CAPS) counselor within SMTD to support students' mental health. CAPS provides brief individual, couples, and group therapy, drop-in workshops and outreach presentations, urgent/crisis intervention, and assistance with referrals. Free and confidential.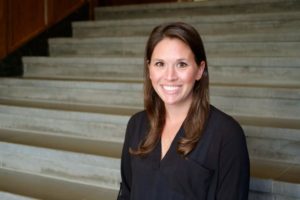 How to schedule your first visit at SMTD CAPS:
Email Emily Hyssong (emhyss@umich.edu) to request an "Initial Consultation," which involves initial paperwork (consent form and computer assessment) and consultation to determine the best way to meet your needs.
Emily Hyssong, LMSW
emhyss@umich.edu
2266 Moore Building
Hours: Monday-Friday 8am-4pm
*By appointment only
Other Mental Health Support at the University of Michigan
BIPOC-focused Mental Health Support Resources