Brandon Scott Rumsey
Lecturer
---
Bio
Brandon Scott Rumsey (they/them) is a queer, nonbinary composer and teacher based in Ann Arbor, Michigan. Brandon co-directs the Trade Winds Ensemble and serves as a Lecturer of Music Theory and Lecturer of Music Composition at the University of Michigan School of Music, Theatre & Dance.
Brandon's original music has been enjoyed in theaters and on concert stages around the world since 2008. Their musical style has an alluring sensibility to performers and listeners alike, and can be characterized by Brandon's distinctive harmonic palette and imaginative orchestration. Beyond the concert hall they also write incidental music for theatre, although scoring a film has been on their bucket list since they discovered Danny Elfman at age 12. Brandon's objectives as a teaching artist are to empower students to make their voices heard and to build brave spaces for students who are also queer, trans, disabled, and/or neurodivergent.
Brandon holds an A.Mus.D. in Music Composition and a Graduate Certificate in Lesbian, Gay, Bisexual, Transgender, and Queer Studies from the University of Michigan. When they're not on campus, you may find Brandon knitting or composing in one of Ann Arbor's cozy coffee shops or walking their puppy, Barty.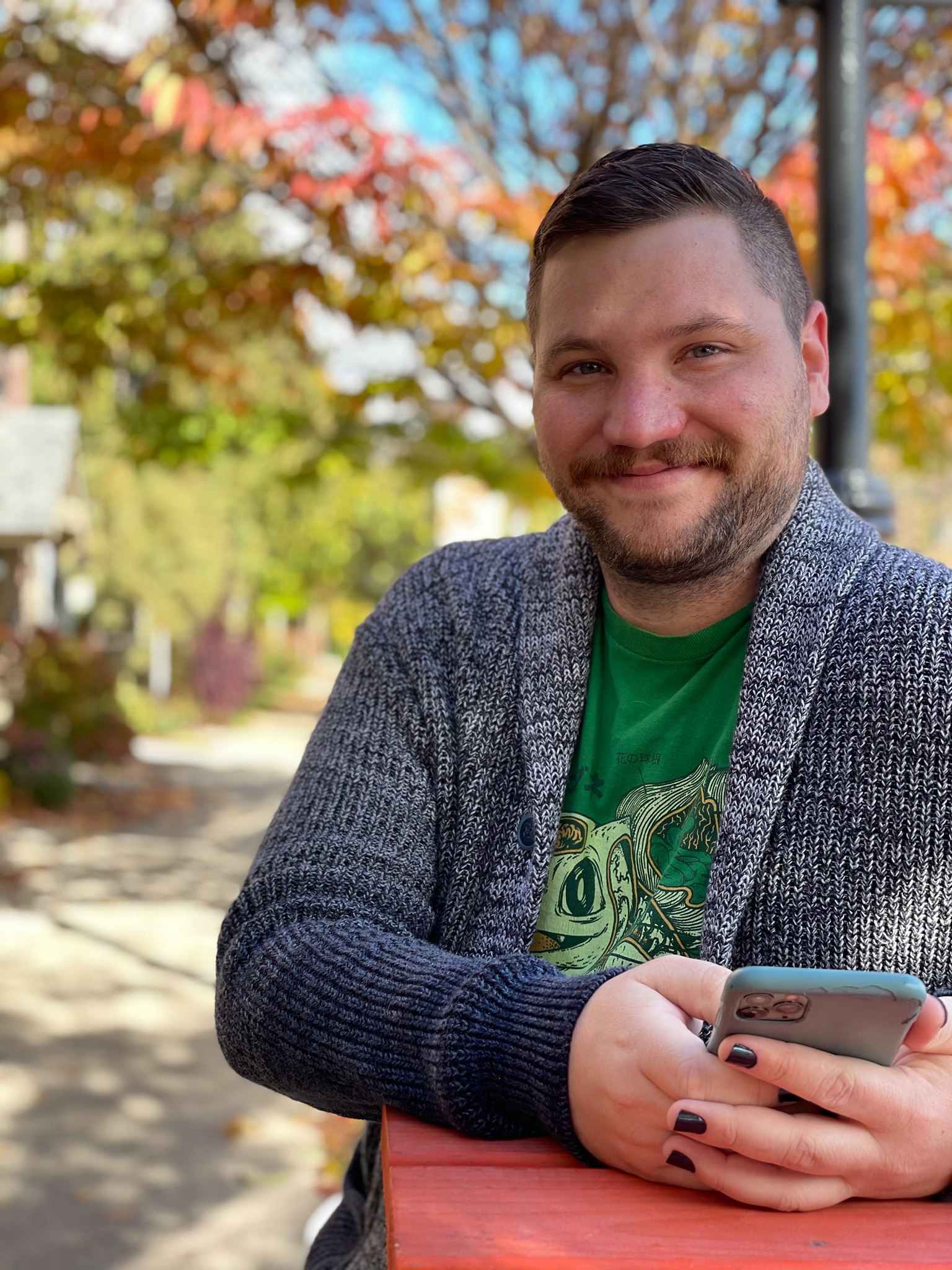 Education
EDUCATION
A.Mus.D., University of Michigan
M.M., The University of Texas at Austin
B.M., University of Oregon