William E. Bolcom
Professor Emeritus of Music
---
Bio
Professor Emeritus William Bolcom, recipient of the 1988 Pulitzer Prize for Music, has received commissions from the Vienna Philharmonic (Salzburg Mozarteum), Philadelphia Orchestra, New York Philharmonic, Berlin Domaine Musical, Saarlandischer Rundfunk, American Composers Orchestra, Saint Louis, National, Pacific and Boston Symphonies, The MET Orchestra, Lyric Opera of Chicago, Mendelssohn Quartet, Guarneri, Emerson and Johannes Quartets, cellist Yo-Yo Ma, violinist Nadja Salerno-Sonnenberg, mezzo-soprano Marilyn Horne, and many others.  Three operas were commissioned by Lyric Opera of Chicago:  A Wedding, premiered in 2004, A View from the Bridge in 1999, and McTeague in 1992.  A View From the Bridge has also been presented by The Metropolitan Opera, Portland Opera, Opera Theater of Pittsburgh, Opera Hagen (Germany), Washington National Opera, and at the University of Texas-Austin and Music Academy of the West in 2008.  The University of Houston and Indiana University produced A Wedding in 2008, the latter being the only organization besides the Lyric Opera of Chicago to have presented all three of Bolcom's operas.
Premieres of his works include:  Eighth Symphony performed by the Boston Symphony Orchestra and Chorus, conducted by James Levine in Boston and New York (Carnegie Hall) in late February/early March 2008; Lucrezia, a one-act commic opera for 5 singers and 2 pianists by New York Festival of Song in March 2008; Octet: Double Quartet by the Guarneri and Johannes Quartets in Champaign-Urbana, IL in February 2008; two choral works, Four Piedmont Choruses in Winston-Salem, NC in May 2008 and A Song for St. Cecilia's Day at the University of Chicago in June 2008; Canciones de Lorca performed by tenor Placido Domingo with the Pacific Symphony Orchestra conducted by Carl St. Clair in September 2006; and Serenata Notturna premiered by the Guarneri Quartet and oboist Richard Woodhams in October 2005.  2006 also saw the premieres of Four Preludes on Jewish Melodies for organ and Nine New Bagatelles for solo piano.
As piano soloist, accompanist (primarily with his wife, mezzo-soprano and School of Music, Theatre & Dance faculty member, Joan Morris), and composer, Professor Emeritus Bolcom is represented on recordings for Nonesuch, Deutsche Grammophon, RCA, CBS, MHS, Arabesque, Jazzology, Vox, Advance, CRI, Phillips, Laurel, First Edition, Newport Classics, Omega, Vanguard, Argo, Koch Classics, Crystal, New World, Centaur, Folkways, Naxos, and many others.  Recent recordings include:  an album of Bolcom's theater and concert songs by soprano Carole Farley accompanied by the composer; all of his music for two pianos by Elizabeth and Marcel Bergmann; all of his works for cello and piano by Norman Fischer and Jeanne Kerman; several recordings of all four of his violin/piano sonatas; and an album of cabaret songs composed by Satie, Schoenberg, and Bolcom/Weinstein (newly orchestrated by Bolcom) performed by soprano Measha Brueggergosman on DGG.
As writer, his articles have been published in several music magazines, he co-wrote, with Robert Kimball, a book about Noble Sissle and Eubie Blake (Cooper Square Press), and several of his articles appear in The New Grove Dictionary. His edition of essays by George Rochberg, entitled The Aesthetics of Survival, was published by the University of Michigan Press, with a second revised edition appearing in 2004.
Recipient of fellowships and grants from numerous major foundations, Professor Bolcom was admitted to the American Academy of Arts and Letters in 1993, received the University of Washington's Alumnus Summa Laude Dignatus Award (the highest honor bestowed by the school), and holds honorary doctorates from the San Francisco Conservatory, Albion College, New England Conservatory, New School University, and Baldwin-Wallace College. Bolcom's recent honors include a Grammy for Best Classical Contemporary Composition for the recording of his Songs of Innocence and of Experience (the album won a total of 4 Grammys) and the National Medal of Arts, the highest arts award bestowed by the President of the United States.
Bolcom taught previously at the University of Washington, Queens and Brooklyn Colleges of the City University of New York, and New York University's Tisch School of the Arts.  He joined the UM faculty in 1973, was the 1977 recipient of the Henry Russel Award, the 1997 Henry Russell Lectureship, was appointed Ross Lee Finney Distinguished Professor of Composition in 1994, and chaired the Composition Department from 1998-2003. In 2008 he retired from the University of Michigan.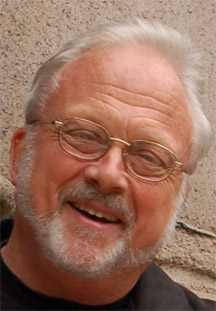 Education
Education
BA, University of Washington-Seattle
MA, Mills College
DMA, Stanford University