Bio
PENNY GODBOLDO is a 2018 Kresge Artist Fellow, Dunham Technique teacher at the University of Michigan (Ann Arbor) for dance majors; Board Member of the Institute for Dunham Technique Certification (IDTC), former Demonstrator for Katherine Dunham, is a certified Dunham teacher since 1993.  Godboldo travels nationally and internationally teaching –most recently in Israel Dec '18).  For the past 2 years she has taught workshops once a month at Cumbe Center for African and Diaspora Dance in Brooklyn, N.Y.
A native Detroiter and Director of both the Detroit Legacy Project and the Penny Godboldo Institute, she also engages in using the arts for social justice and in 2018 established the annual Maryanne Godboldo Forum for Parental Rights in memory of her sister, also a professional dancer.  She offers arts programming for disabled students in partnership with Chi Amen Ra for VSAM (Very Special Arts Michigan) in Detroit Public Schools.  She is a part of an African American woman's dance collective, The Gathering.  Summer, 2019 she offered the Sofrito Project with Living Arts –a  Latin American youth ensemble entitled "The Intersection of African American and LatinX Culture through Dance and Music" funded by NEA.  Retired Chair of Dance at Marygrove College and a Minister at Hartford Church, she is living her best life teaching intergenerationally in Love, offering dance as a vehicle for self-examination, healing, change and the pursuit of JOY!
Godboldo has taught and/or performed in the U.S. (Detroit, Atlanta, New York, Chicago, St. Louis, Tennessee, Los Angeles), Toronto and various countries including England, Scotland, France, Japan.  Godboldo has conducted research, "Dance in Religion" in Brasil, Cuba, Haiti, Benin West Africa, China, Japan and Israel, presented papers on her work at the KOSANBA Academic Colloquium at The Wright Museum and at Wayne State University in Detroit and Massachusetts University.
 Godboldo completed her Ph.B. degree in Education at Wayne State University and holds an M.A. Degree in Humanities from University of Detroit in English, with a cognate in Dance/Theater (Marygrove College Consortium). She trained at the Alvin Ailey American Dance School, Broadway Dance Center, Steps Dance Studio and the Martha Graham School in New York City. She mentored under dance Icon Katherine Dunham for over 20 years and is the only certified instructor of the Dunham technique in Michigan.
Chair of Dance for 18 years Professor Godboldo retired from Marygrove College in December of 2016, where she was Dance Faculty for 35 years.  During her tenure she spearheaded the creation of the Dance Education program and was responsible for Marygrove hosting Katherine Dunham, Madame Lavinia Williams, Arthur Mitchell and Jurgen Schneider (former Ballet master with American Ballet Theater), Dos Alos (Two Wings) Cuban/Puerto Rican Dance and Music Tour, Haitian Folklore master teachers Louines Louinis, Frederic Leon as well as artist teachers from Basil, Senegal, Mali, Ghana. among others. She has taken students and company members to Japan, France and Benin, West Africa. She taught academic courses in the Education (Arts Infused Education), Humanities (African American Aesthetics) and Religious Studies (Arts and Spirituality) departments at Marygrove College.  As well, she has been Artistic Director of the Hartford Baptist Church Liturgical Dance Ministry for over 25 years, she also directs a summer community mentoring program through the arts, "Girls Arts Program (GAP). Godboldo is Director of the Detroit Legacy Project established in 2006; its inaugural activity was the National Memorial Tribute to Katherine Dunham.  It's mission statement is "Preserving the Spirit and Essence of Our Humanity"
She currently teaches Dunham Technique at The Studio: Fitness Dance Culture in Hamtramck, Michigan.  She resides in Highland Park where she is Caregiver for her niece, Ariana and the proud mother on one daughter and 3 wonderful grandchildren.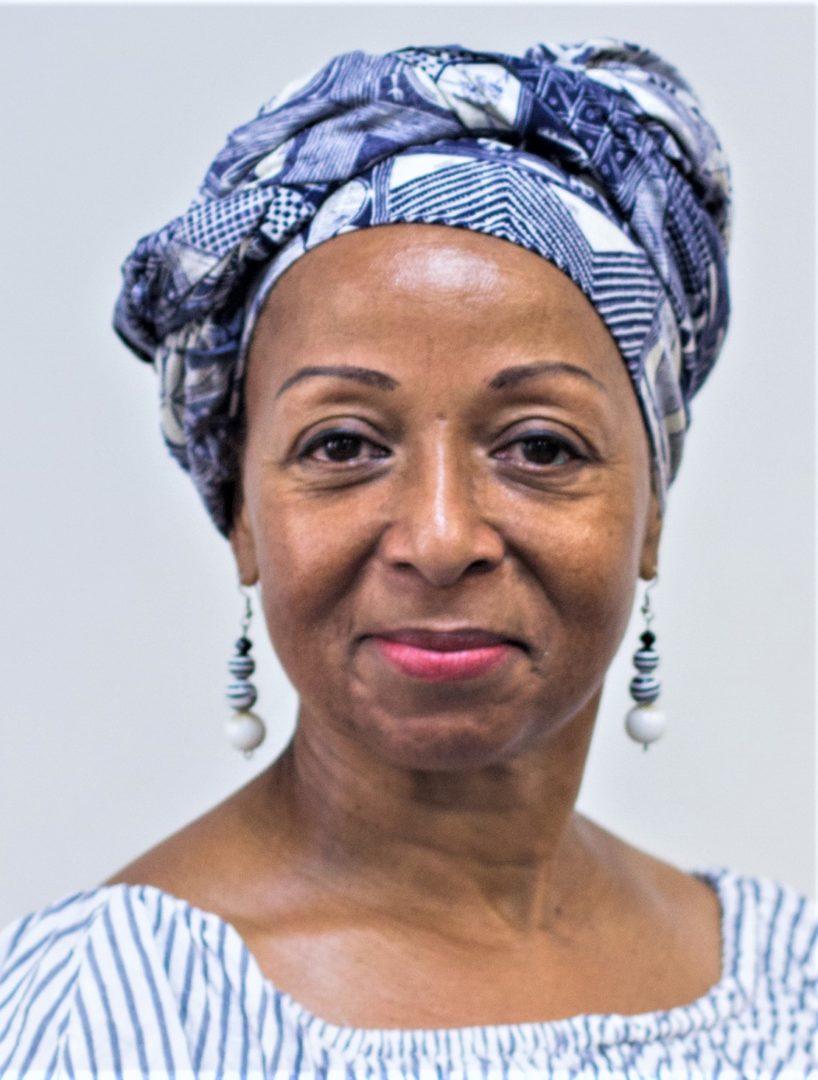 Education
Bio last updated August 2020