Jessica Kimlat Fogel
Professor Emerita of Dance
---
Bio
Choreography by Jessica Fogel has been produced nationally and internationally since 1974. She spent a decade in NYC where she performed with several companies and was artistic director of Jessica Fogel and Dancers. A professor of Dance at the University of Michigan and artistic director of Ann Arbor Dance Works, she has received grants from the NEA, Rockefeller Foundation, Michigan Council for Arts, ArtServe Michigan, the Cultural Council Foundation of New York, and numerous other sources.
Her multi-layered interdisciplinary dances feature unique collaborations, often merging movement, text, music, and digital projections. Sources of inspiration for her choreography are wide-ranging, including particle physics, astronomical research, visual art, poetry, and literature. She has developed several site dance projects that address ways the arts can provide stewardship for the environment, drawing inspiration from the stories embedded in rural and urban landscapes. Her most recent project, Into the Wind, was inspired by the potential for harnessing the offshore wind in the Great Lakes and took place on the lakeside site of a former engine factory in Muskegon, Michigan. Another recent project was performed along a four-block route in downtown Ann Arbor, celebrating the layered histories of buildings and sites, and the hopes for a greenway connecting the downtown to outlying neighborhoods. She has produced other site works in Kyoto, Japan and in the U-M Matthaei Botanical Gardens and Nichols Arboretum. Her dances have been commissioned and produced by Dance Theater Workshop, the Riverside Dance Festival, the Lincoln Center Touring Program, The Yard, Harbinger Dance Company, Park Avenue Dance Company, the Ann Arbor Summer Festival, U-M Museum of Art, and the Toledo Museum of Art.
Fogel has lectured frequently about her choreographic process and has presented her choreographic research at a CORD conference on Dance and Human Rights in Montreal, at Seika University in Kyoto, and at an international symposium at the University of Surrey. She has been the recipient of several awards, including the Michigan Choreographers Festival Award, an award for a Lifetime of Achievement in the Arts from the JCC of Metropolitan Detroit, and an Award of Excellence from the National Fine Arts Video Competition.
Fogel was born and raised in Ithaca, NY, where she received her early dance training with the Ithaca Ballet Guild and the Cornell University Dance Group.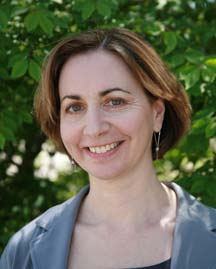 Education
Education
BA (dance), Barnard College
MA (dance education), Teachers College, Columbia University