Erik Fredricksen
Professor Emeritus of Theatre & Drama
---
Bio
Erik Fredricksen began his professional career at the Guthrie Theatre in 1971. While there he coached Christopher Plummer in his Tony Award winning "Cyrano" duel and, after three seasons there, Erik moved to acting and/or combat direction residencies at such theatres as The Indiana Repertory, Syracuse Stage, The Manitoba Theatre Center, The Long Wharf, Seattle Repertory, ACT (Seattle), Circle-in-the-Square (New York), Lincoln Center, Los Angeles Theatre Center, the New York Shakespeare Theatre, LaJolla Playhouse, and the Cincinnati Playhouse in the Park.
Fredricksen has been a master teacher with such institutions as Juilliard, Carnegie-Mellon, Webster Conservatory, and the Washington Shakespeare Theatre. He was also a full-time faculty member for five years at California Institute for the Arts where, in addition to directing, teaching acting and theatrical combat, he served in the capacities of interim head of acting and associate dean before moving to the University of Michigan to accept the post of chair.
He has worked with directors of note that include John Hirsch, Michael Langham, Joseph Papp, Michael Rudman, Jean Gascon, Libby Appel, Stein Wienga, Len Cariou, Charles Marowitz, and Des McAnuff. Television credits include The New Mike Hammer, OHara, and China Beach.
He is a founding member and past president of the Society of American Fight Directors and holds the rank of Fight Master, and was also a founding member of the Nordic Society of Theatrical Combat, which represents Sweden, Finland, Estonia, Norway, Denmark, and Latvia. He has frequently taught abroad in Sweden, Estonia, Norway, England, and Denmark.
Fredricksen holds an instructor rank with the National Fencing Coaches Association and is a Sandan (3rd degree Black Belt) ranked Aikidoist and Fukushidoin (instructor) with the Birankai International Aikido Federation and a long time practitioner of Iaido. He is a member of SAFD, USFCA, SAG, AEA, AFTRA and a Professor Emeritus of Theatre & Drama at the University of Michigan.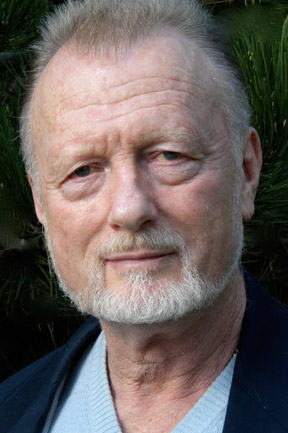 Education
Education
BA, Fairmont State College
MA, Miami University
MFA, Ohio University