Clare Croft
Associate Professor of Dance; Associate Professor of American Culture; Associate Professor of Women's and Gender Studies
---
Bio
Clare Croft is a dance historian and theorist, as well as a dramaturg and curator. She is the author of Dancers as Diplomats: American Choreography in Cultural Exchange (Oxford, 2015), a study of the U.S. State Department's sponsorship of international dance tours as a form of cultural diplomacy. She is also the editor of the book and website Queer Dance: Meanings and Makings (Oxford, 2017), a collection of essays by scholars and artists. In connection to this volume, Croft also curates the EXPLODE: queer dance project, which began in Ann Arbor (2012-15), toured to New York (2015), and will tour nationally in 2019.
Croft is the founder and curator of Daring Dances, a curatorial initiative based in southeast Michigan dedicated to making space for dance and the pleasurably difficult conversations dance invites.
An active dramaturg, Croft frequently collaborates with artists including Thomas DeFrantz and Jennifer Harge, and leads community engagement work with arts presenters including Ann Arbor's UMS; the Fusebox Festival in Austin, Texas; and Portland, Oregon's TBA Festival.
Croft's academic writing has appeared in numerous journals including QED: Journal of LGBTQ Worldmaking, Dance Research Journal, and Theatre Journal. Her writing has been recognized widely: Dancers as Diplomats received the Congress on Research in Dance's Outstanding Publication Prize in 2016, and the article "Ballet Nations" received the American Society of Theatre Research's Sally Banes Publication Prize in 2010. Croft is also the editor of the series Studies in Dance History, the book series of the Dance Studies Association. In all her work, Croft seeks to cross the divide between academia and the arts world, and she has written for venues like The Brooklyn Rail and The Washington Post.
Croft is appointed in both Dance and American Culture and teaches in the MFA and BFA Dance programs at the University of Michigan. She holds a PhD from the University of Texas-Austin.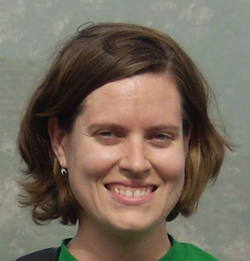 Education
Bio last updated January 2019