Catherine A. Walker
Clinical Associate Professor of Music
---
Bio
Catherine A. Walker is an associate professor of music in the Department of Musical Theatre and has worked extensively as a music director, conductor, vocal coach, pianist, educator, and clinician for over 35 years. Walker serves annually as a mentor and judge for the national Michael Feinstein Great American Songbook Vocal Academy. Other music direction credits include: The 5th Avenue Theatre, Seattle; The Augusta Barn Theatre's production of Shenandoah starring Robert Newman; Island Center Productions, St. Croix, USVI; Three-D Productions National Touring Company; Derby Dinner Playhouse, Louisville; Red Barn Playhouse, Saugatuck, Michigan; and Farmers Alley Theatre, Kalamazoo, Michigan. Walker was the featured pianist for "Wicked Divas" with the Kalamazoo Symphony Orchestra and "Family Night at the Movies" with the Saginaw Symphony Orchestra. She has also served as the music director and pianist for various cabaret performances including "An Evening with Lauren Kennedy" and "An Evening with Scott Coulter."
The University has recognized Walker's teaching excellence by awarding multiple Gilbert Whitaker Grants for the Improvement of Teaching. She used these grants to explore new pedagogical strategies for contemporary vocal performance practices as well as to support the creation of a music technology lab for the department. She is a certified master teacher in the Estill Voice Training Model and also continues to explore and incorporate various somatic methodologies including the Feldenkrais Method for Somatic Education, the Alexander Technique, Fitzmaurice Voicework, and McCloskey Technique. Her passion for music education and literacy has led to the creation of a new musical literacy course, which is utilizing new technology as well as online video tutorials as part of a "flipped classroom" model.
Walker's excellence as a choral conductor has been recognized by The Michigan School Vocal Music Association (MSVMA) and the American Choral Directors Association (ACDA). Conducting honors include: Featured Large Ensemble at Michigan Youth Arts Festival; MSVMA SSA State Honors Choir Conductor, MSVMA Midwest Conference; and ACDA Michigan Convention. In addition, her choirs have performed at Carnegie Hall, as well as in Washington D.C., Germany, Austria, Italy, and the Czech Republic. Walker is also in demand as a clinician and has presented at the Midwest Conference, Michigan Music Conference, and MSVMA Summer Workshop & ACDA State Conference.
Walker received a bachelor of music education from Capital University Conservatory of Music, and a master of music in choral conducting from Western Michigan University School of Music. Walker's conducting mentors include Dr. Craig S. Arnold, Dr. Rodney Eichenberger, and Dr. Joe Miller.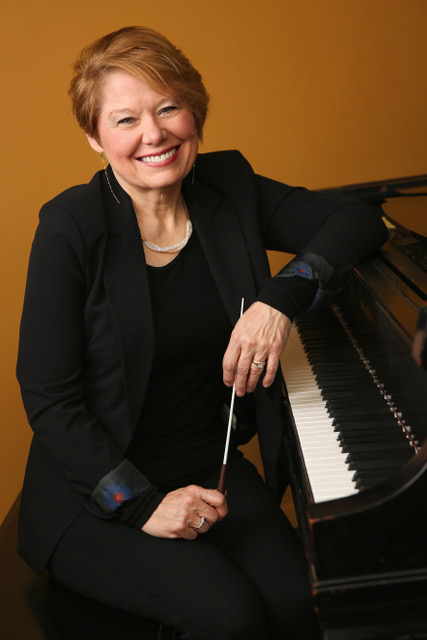 Education
Education
BM (music education), Capital University
MM (choral conducting), Western University